App development is a difficult process that can take a very long time, especially if you don't really know what you're doing. Plenty of companies have begun to outsource this complex task to third-party developers and if you look at the prices quoted in countries like Ukraine software outsourcing makes perfect sense. That said, you have to consider whether outsourcing Ukraine and find iOS developers in Ukraine are entirely worth doing for your project.

How Much Does It Cost to Make an App?
The cost to make an app naturally depends on what kind of software you want to develop. For example, the cost of making an app as simple as a calculator or calendar is rather low and quite affordable. Compare this with the cost of making an app like a hugely-anticipated video game that requires you to hire artists, developers, and many more professionals besides.
The average net annual salary rates for mobile developers in diverse countries are added below: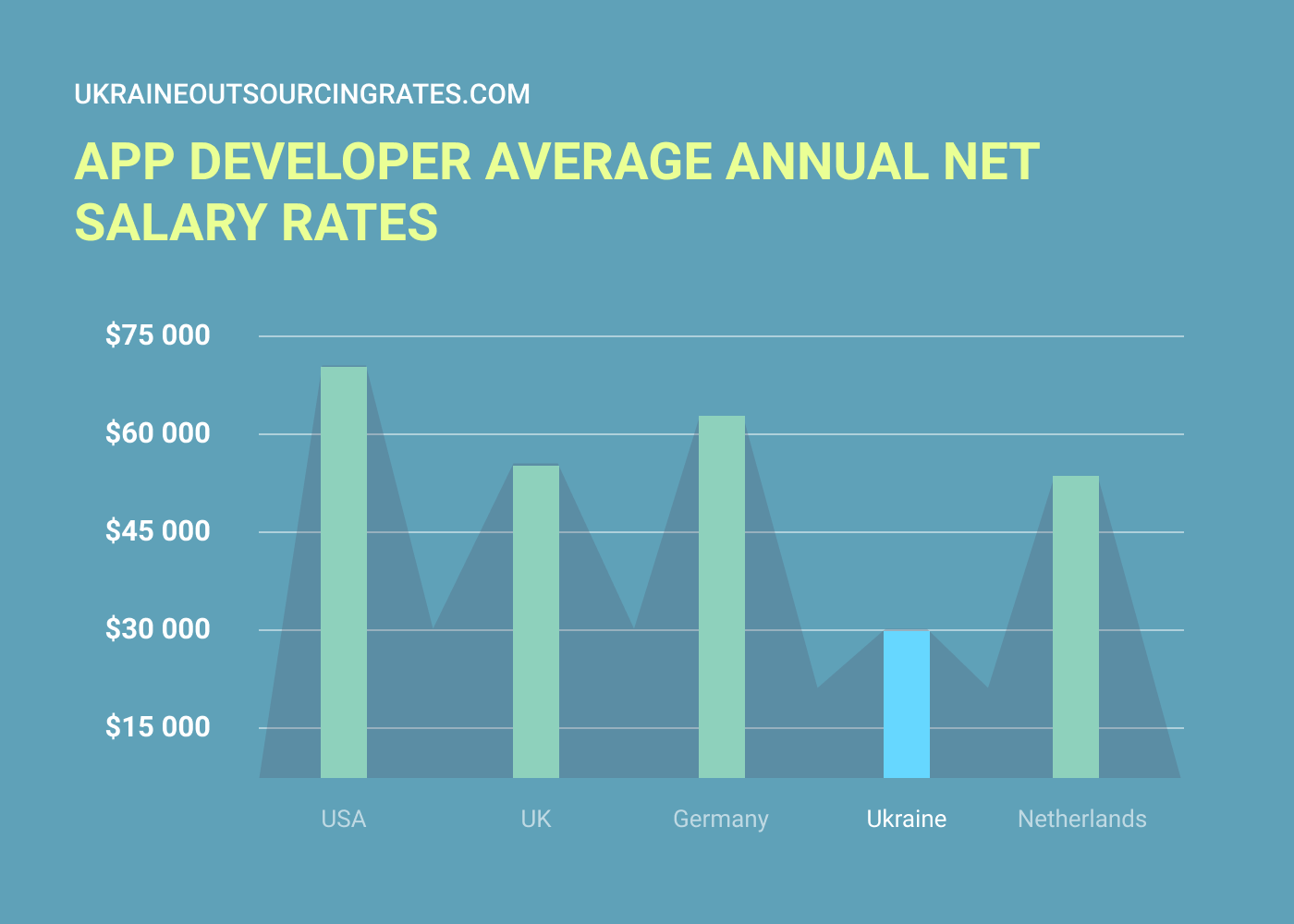 The US – $69,335
The UK – $58,780
Germany – $63,840
The Netherlands – $52,440
Ukraine – $30,800 (based on our research over a few local job boards)
There are lots of great software development companies in Ukraine and it's hard to choose which one to hire. When you calculate app developer cost and think about the kind of app you'll be making, you can imagine how expensive it might be. Hiring software development companies in Ukraine could be a great way to get the app you want without having to pay through the teeth for it.


The Cost of iOS App Development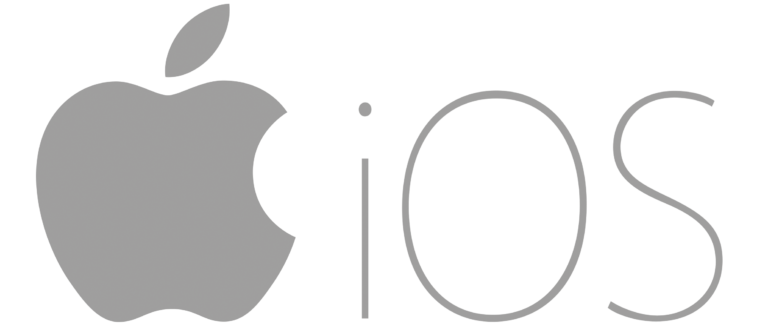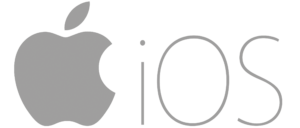 iOS development Ukraine is affordable but of high quality. If you want to be sure about the reliability of a developed project, then iOS development outsourcing in Ukraine is exactly what you need. In the process of app development, specialists apply only proven technologies and reliable outsource iOS app development methodologies using the programming languages such as Objective-C, Swift. iOS app development outsource can have a great impact on the overall cost of your project.
We have gathered the salary rate of iOS app development Ukraine, so quite low app developers cost for high-quality services can be compared. If you want to hire app developer in Ukraine, see their net monthly salary rates below (based on our research over a few local job portals):
Average iOS developer salary in Ukraine – $2,500
Entry-level iOS developer earns from $1,000 up to $2,500
Mid-level iOS developer salary range – $2,500-$4,000
Senior iOS engineer cost – $4,000-$5,500
You'll have to speak directly to various teams to find out how long it'll take to build your app and how many people you'll have to hire. Use the average monthly salaries of app developers in Ukraine to work out whether you're getting a good deal.
If you're wondering, these levels of seniority typically refer to the years of experience accumulated by any given programmer. Occasionally, you'll find a whiz kid barely out of their teens who qualify for senior-level pay, but experiences usually come with age as you'd expect in other fields. Whereas juniors have under two years of experience, mid-level developers may have up to 5 years, and senior programmers will probably have more than a decade of experience under their belts.
Android App Development Costs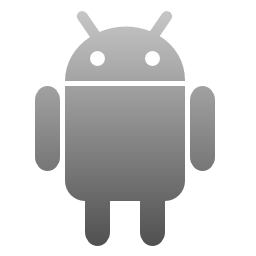 Android app development is generally much more difficult than iOS development. Whereas iOS was developed to function on a limited range of Apple devices, Android comprises a versatile series of operating systems that can be used on a range of smartphones with different screen sizes and technical specifications.
Below are added net monthly salary rates for iOS developer in Ukraine (based on our research over a few local job portals):
Junior Android app developer salary in Ukraine – from $1,000 up to $2,500

Mid-level Android programmer rate – $2,500-$4,000
Senior Android app coder salary – $4,000-$5,500
Although Android programmers charge up to three times less than those in the US, you may still find that it costs at least $5000 and sometimes as much as $50,000 to develop the best possible Android app for your needs.
When it comes to developing apps in a uniquely advantaged country like Ukraine software outsourcing is the right way to go. You can reduce your overheads by avoiding the mistake of hiring an in-house team that you'd have to pay a small fortune. Ukrainian developers are willing and able to work at much lower rates without sacrificing the quality of their work.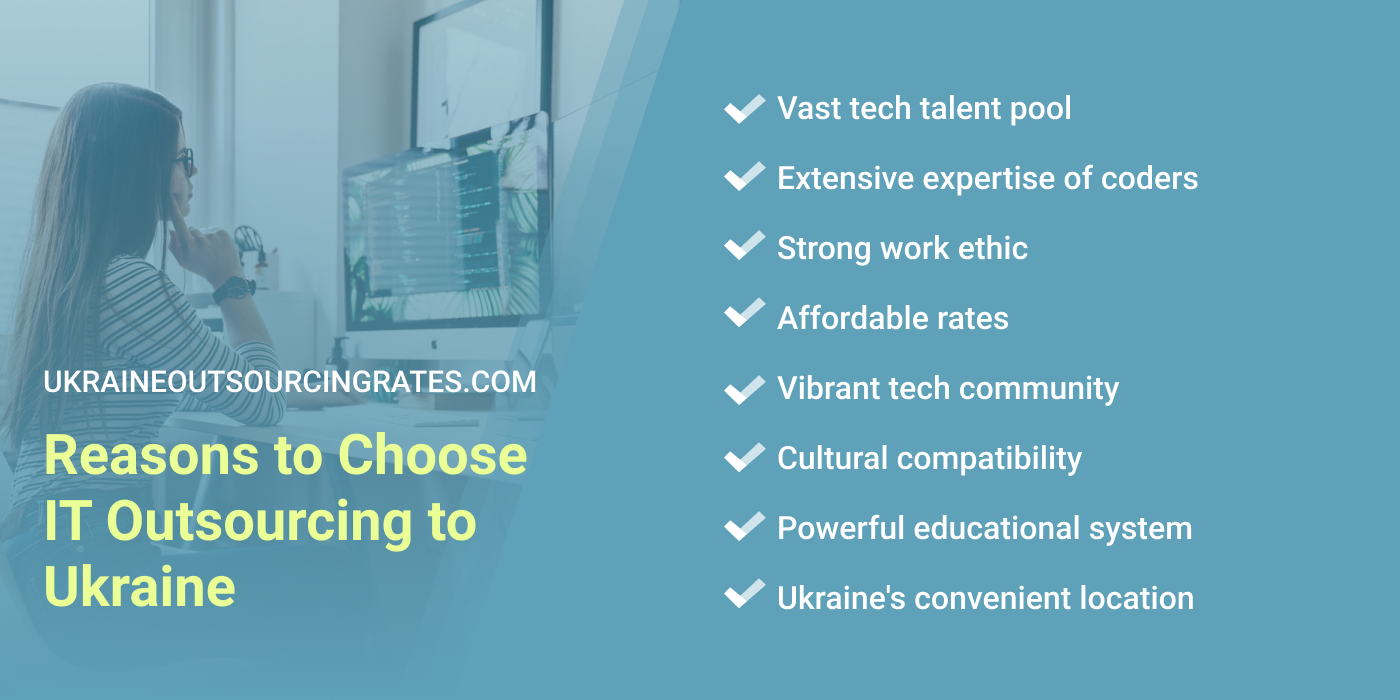 App Developers Ukraine: What Are So Special About These IT Pros?
App developers Ukraine are recognized as one of the strongest IT specialists worldwide due to their deep technical knowledge, high level of English proficiency and knowledge of new fields such as UI/UX, AI, Big Data, and Blockchain. According to Developer IBM, in 2020 these programming languages are the best for app development: Objective-C, Swift, Java, Kotlin, HTML5, C#, Xamarin, and JavaScript. It is worth mentioning that Ukraine app developers work with all of these popular languages as according with DOU, 18,4% use JavaScript, 15,4% – Java, 13,7% – C#,  Swift and Kotlin – 5,5% altogether. Also, each year, a lot of students graduate from local universities with degrees in IT.
App developer Ukraine rich technical potential contributed to the rapid growth of the local app development companies in Ukraine. Jooble, DepositPhotos, Grammarly, GitLab, PetCube, Preply, Attendify, CleanMyMac, Looksery and Readdle are just some of the well-known applications that appeared in Ukraine. Accordingly, world market leaders have already shown interest in Ukrainian outsourcing app development cost, which has led to a number of major acquisitions. Snapchat bought Looksery and Oracle bought Maxymiser, a Ukrainian mobile app development company of cloud-based marketing software.
Factors Influencing App Developer Cost
The developer's salary in Ukraine depends on various factors. The main point is that Ukrainian Android app development outsourcing is more affordable than app development onshoring in the USA or the Netherlands, while their soft and hard skills for outsourcing app development are at about the same level. The combination of low cost of living and expert technical level for outsource iPhone app development make Ukrainian software developers a profitable investment for any company around the world.
The level of knowledge and professionalism of the developer, his productivity and a set of developed communication skills are taken into account when determining the level of salary for app development outsource. The level of salary depends on the company in which the programmer works. Important experience with a certain technology stack and expertise in projects, like outsourcing iOS app development. Technology plays a role in the payroll issue.
The size of the company and the pace of its development say a lot. Small companies cannot afford a budget for an architect or senior developer outsourcing iOS app development. Large companies that offer the services of their developers work only with professionals in their field and, accordingly, the salary level of such developers is set quite high.
The salaries of junior and middle (about 1 and 3 years of work experience, respectively) of developers are almost equal for all languages, significant differences in salaries appear at the level of senior specialists: the highest salaries are received by programmers working with Java, Swift and JavaScript, the smallest are developers on Ruby and PHP. However, experience and seniority level also differs: the programming experience does not always depend on the number of years worked. The more the developer has had interactions with a different technology stack, the more in-demand he or she becomes.
Ways of Searching for Ukraine App Developers
This is a fairly popular way to find a developer, however, apart from the guarantees of the developer and his portfolio, you will not have anything to rely on. Portfolio is a key asset of any freelance developer. The portfolio must contain links to the AppStore and Google Play. The presence of links ensures that the portfolio is not drawn, but fully reflects the experience of the master. Be sure to pay attention to the quantity and quality of finished applications.
Take into account the location
Location is the second factor you should keep in mind. Valuable benefits of hiring someone local is that there are no issues with cultural differences, different time zones and language barriers. However, given the fact that mobile app developers from Ukraine is in the same time zone as Europe, Ukraine also shares European culture, and the knowledge of English is quite high among Ukrainian specialists, hiring mobile app developers Ukraine has the same advantages as a local programmer, except that the outsource app development cost like iOS app development outsourcing in several times lower.
Cooperating with companies that specialize in mobile app development Ukraine
Working with a team of individual freelancers can be difficult. However, working with a company that provides developers for hiring, you get a high level of cooperation for the affordable cost of outsourcing app development. For example, if some developers leave the team, the company will do everything possible to offer a replacement as soon as possible and make sure that your project is being developed at the proper level. All you need to worry about when hiring dedicated developers through the company is about giving them the tasks to do. An outsource app development company takes on such a routine as office expenses, vacation, medical insurance, team buildings, and more. You can also hire IT recruiting company to build a strong development team that implements all your necessities in app development.
The Pros of Ukraine Outsourcing App Development Services
Ukraine IT services are among the best in the world for a number of reasons. When you take into account the research alone that goes into developing new software, app creation cost is really quite high. Combine this with the typical app developer cost for US-based employees and you've got a small fortune in fees to payout. Ukraine IT services are unique as they bring app creation cost right down to a reasonable amount while still providing excellent services.
Ukrainian developers are very switched on and are at the forefront of app creation in Europe. You're highly likely to get a superior product compared to the kind of thing you'd receive in cheaper locations in the Far East.
Owing to the various devices used, Android apps can be expensive to develop. Nevertheless, the cost of developing an Android app in Ukraine is significantly lower than in the rest of Europe, while the same high quality of work is maintained.
Although there are plenty of teams able to create Android apps from scratch, the development of iOS apps is something of a specialty in Ukraine. There are more teams available for hire than you'll know what to do with.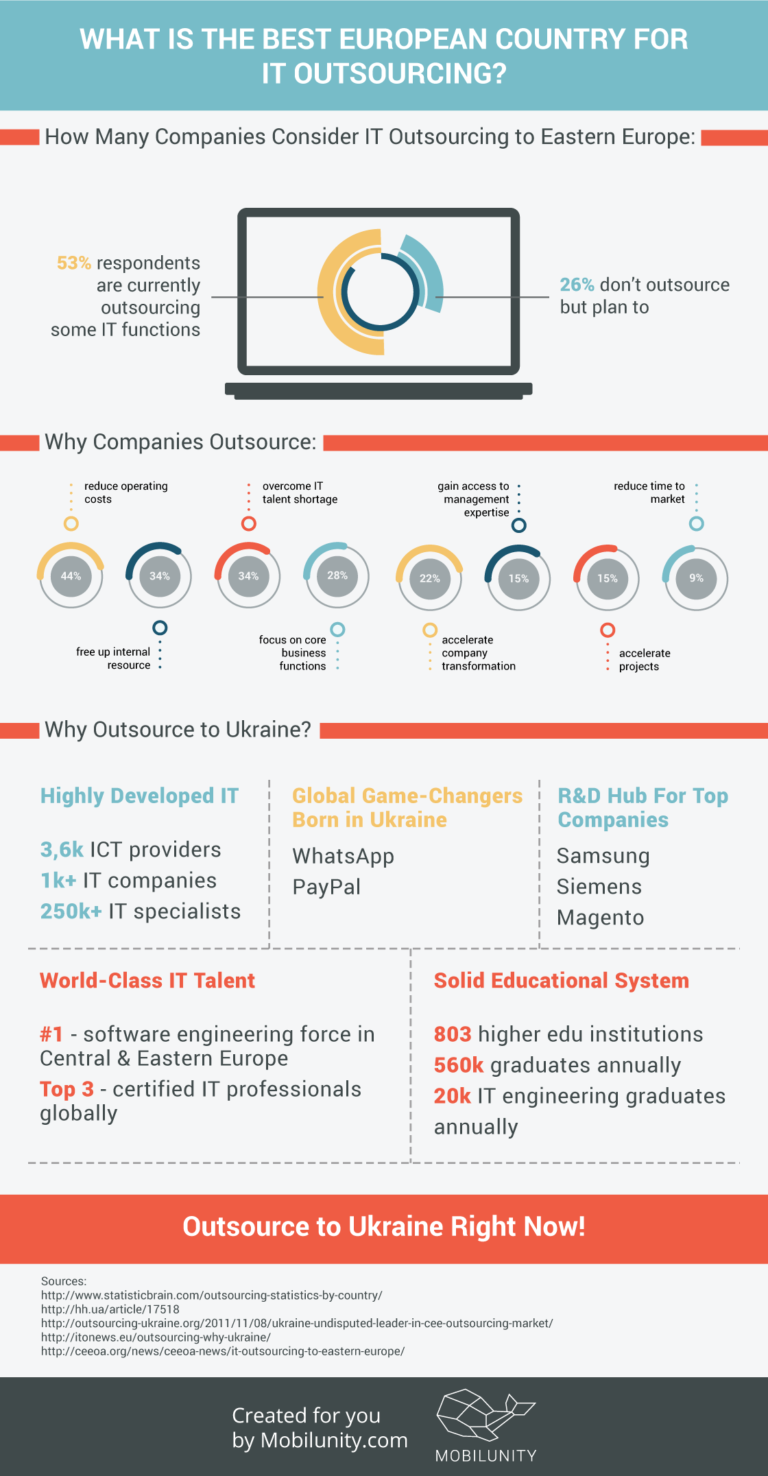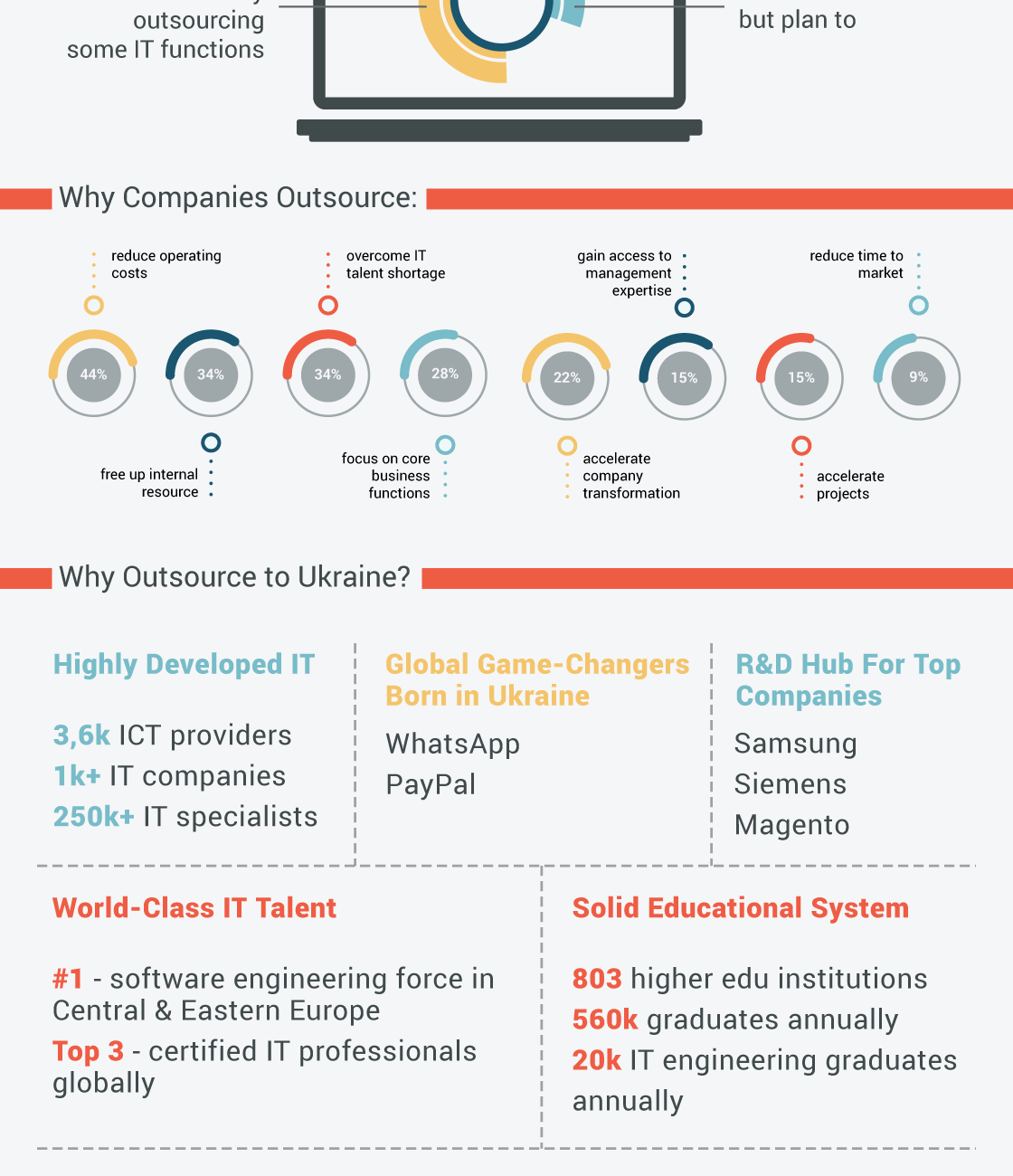 Cons of App Development in Ukraine
As with any country, Ukraine has its fair share of characteristics that make it less favorable for app development that you might think at first glance. Some of these can be twisted to sound more positive whereas others simply cannot. See what you think of the statements below before you make a decision.
Programmers in Ukraine expect to earn a salary that's directly proportional to their level of experience. This is fair enough, but senior developers end up being much more expensive than their newly blooded junior colleagues.
You may find their approach to communication to be overly direct and bordering on rude. This is usually justifiably explained away by cultural differences. You may find that their directness is just a case of wanting to understand exactly what you need in no uncertain terms. Depending on your personal views, you may consider this a pro rather than a con.
While the technical qualifications of Ukrainian programmers are truly second to none, you may find that their spoken English abilities are somewhat lagging behind. Oftentimes, their written communication makes up for this and you'll still be able to swap ideas well enough via email.
Check out the link if you want to learn about rates for web development Ukraine!
When you're looking to get an app made in Ukraine software outsourcing is the best thing you can do. Hire a developer team and make the next hit app.