Technology moves so fast these days that it's hard to keep up. However, keeping up is vitally important for the future of your business. You want to project an image of being up-to-date and professional. It's hard to do that if you're still using old-fashioned web design that doesn't reflect the true spirit of your business! Check out our tips, technologies, and top outsourcing companies that'll bring you into this decade.
Advice on Web Design Technologies
Donald Knuth says, "People think that computer science is the art of geniuses but the actual reality is the opposite, just many people doing things that build on each other." Technology is ultimately cumulative. While it seems like there are huge changes going on with startling frequency, in reality, it's just frequently tweaked that make things better and better. These technologies may be the latest thing, but they're based on existing structures. So don't worry – they may seem intimidating, but they're really just new iterations of things you've seen before.
The Latest Web Design Technologies
Here are some great latest web development technologies that can help you make your business better. You'll see these trends increasingly in the future.
Motion User Interface: Motion UI, as it's generally known, is a Sass library generally used for making animations look smoother and more fluid. Rich, predefined animation adds a lot to a design's professionalism.
More responsive design: Responsive design is design aimed at designing websites that change size easily in response to the size of the device they're being accessed on. This is increasing for mobile-optimized websites and for other things, like Google Glasses and Apple watches.
Increased impact of Internet of Things: The "internet of things" refers to the increased array of smart devices that are connected to the internet. More and more ordinary objects are internet-enabled now and this is changing web development as we know it.
Browser based IDEs: IDEs are software applications that provide programmers with an environment in which to work. Browser-based ones are increasingly more common, providing a mobile work environment for developers. This will increase the portability and efficiency of web development.
More full-screen navigation: Full-screen navigation allows mobile users to zoom in and out. If, for instance, there's a form requiring email typing, a mobile user on a website with full-screen navigation can zoom in and fill out the form at full size. This is becoming increasingly common in web development.
Foundation for Apps: An exciting new framework for software development, Foundation, allows developers to start writing unique code quickly. It's new enough that very few developers have made use of it; however, more look to be doing so in the future.
Larger containers: Docker, a new container service, has made it easier to access large containers smoothly. This lets software develop more quickly even in an isolated environment. Again, this will increase portability and efficiency.
Increased mobile security: Security on mobile devices has tended to be lax. This year, we're seeing more technology that emphasizes securing the ever-present mobile devices like phones and tablets.
More bots: Bots are automatic programs that can interact with users. Slack, in particular, has taken advantage of bots to guide users through signing up and fixing up their settings. Other websites, too, have leaped on board the bot train, and we'll likely see more of them making website interaction smoother.
Combatting adblocking: Adblocking is the scourge of many businesses. It allows users to browse a website without seeing ads and, therefore, blocks a source of revenue. However, new ad technologies are circumventing the blockers and returning that revenue stream.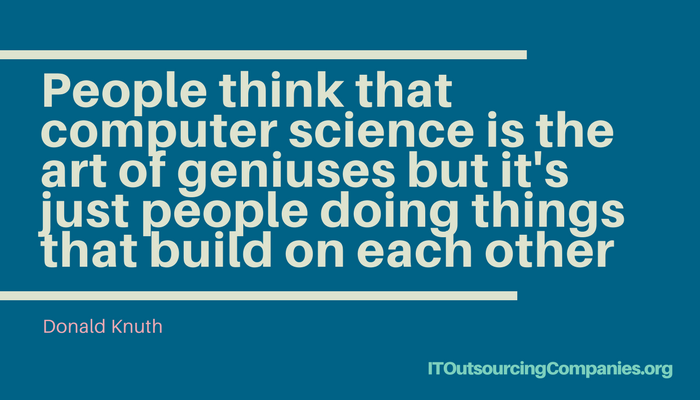 The Best IT News
Keeping up with IT news can be hard, but fortunately, now you've learned a little bit about what's out there. Remember – your website represents your business. Do everything you can to keep it up to date. Of course, that's a challenging proposition when you're busy, but a development company can help. You're now more equipped to go out and find someone who can improve your web design. There's no excuse not to.
To turn your website from bland to eye-catching, find out what great web design can do for your business!