Web design is a highly technical field with many challenges. It's true that you can try to design your website yourself, but will the end product be worth the time and hassle you spent on it? The answer is probably no. Leave it to the experts and top outsourcing companies, instead. However, when you're hiring an expert, it's better to go in prepared. Here are some pieces of advice to help you.
Web Design Development Tips
Having a vision in mind before you search for a company can smooth the process. It allows you to know what you want and therefore find the person who can deliver it. Here are three things you should decide before you outsource web design.
Decide what information you need to convey
Are you selling? Giving information about your company? Positioning yourself as an expert? Whatever your purpose, you need to be clear on what it is and what information you'll need to make available. That will shape the type of web design your contractor does.
Think about what's most important to emphasize
You want your website to reflect the values of your company. What are those values? What do you want to project? Make a list of your company's objectives, goals, niche, and what impression you ultimately want to make. This, too, will change what your designer gives you.
It's very important that you know beforehand who this website is going to reach. A website planned for teenage customers visit to buy merchandise is going to be very different from one planned for shareholders who want to keep up on the success of the business. Your audience is the final factor that will shape the look of your website.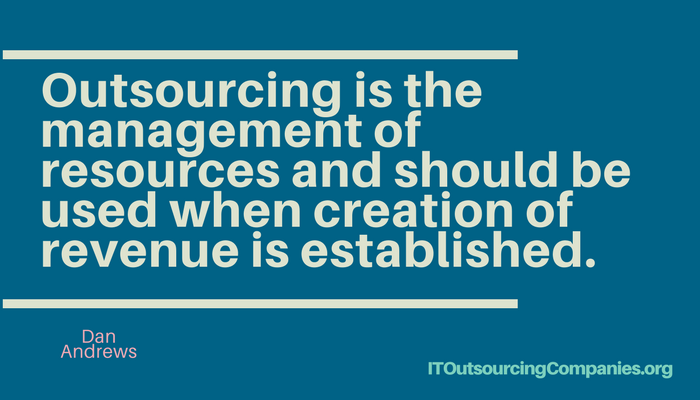 Finding Professional Web Design Company
Now you're ready to find a company. Here is how the process will work.
Vision, budget, criteria – prepare it all before you even start looking. That's the easiest way to ensure you get what you want.
Don't just use your internet search, although that's a good place to start. Look for colleagues who went through a similar process, and check out marketplace websites. Even placing an advertisement can help broaden the field.
Web design is a field that easily allows for tests of a company's work. While you will most likely have to pay for this, it will be well worth it to know that they can produce what you need. Use this opportunity to test if you work well together, too.
Be a good intercultural communicator
The great thing about the internet is that you can get the best of the best no matter where they are. On the other hand, if the best of the best is on the other side of the world, you'll have some differences to deal with. Make sure that you read up on the business culture of your chosen company's location.
The contract is the agreement which will bind you and your company for the rest of your business relationship. So, don't skimp on it. Instead, make sure you have something solid yet flexible that can grow as your relationship does. Your future self will be grateful.
Thoughts on Hiring an Offshore Business
Design outsourcing is a useful business tactic, but a word of caution is necessary. Dan Andrews says that he often sees people outsourcing with cash flows they don't have. They expect their virtual assistants or their staff go create sources of revenue. However, that is not what outsourcing is best placed to do. Instead, it should be used once the revenue creation has been established. Outsourcing, in other words, is the management of resources, not the creation of resources.
How Offshore Business Can Help
Offshore businesses have an unfairly bad reputation, but there are many great reasons to hire one. Don't let yourself be held back by uninformed opinions. You know how to get a greater web design company. You owe it to yourself to use that knowledge to make your business grow.
If you want to outsource web design in the safest, most profitable way possible, read these tips and find out how!