An iOS developer Ukraine will help you with your needs and they make sure to provide what you are looking for. They are a good choice for your business because they are highly skilled and there are many firms in the country that have proven themselves in the business.
Career Perspectives for iOS Developer in Ukraine
Developers have many chances in exhibiting their skills by developing innovative apps. According to professionals, with rising demand on and popularity of iPods, iPads and iPhones, you can expect a higher demand for developers of iOS in creating apps. The demand for the iOS developers will remain high and that is because of the skills of professionals in improving and maintaining existing applications.
If you want to find the best and cheapest IT outsourcing company Ukraine will become your best choice!
Average iOS Developers Salaries in Ukraine vs. Europe vs. USA
According to salary calculator of Indeed, the salaries of developers in the United States range from about $60,819 up to $116,613, having a median salary of about $90,494 every year. On the other hand, the average salary of Ukrainian software developers is about $27,000. Keep in mind that the actual income of the developers annually can be lower or higher depending on where city they live, the level of experience and their technology stack. According to Rajesh Kumar, he said that Western Europe salary might be few in numbers; however, it is more complex and demanding.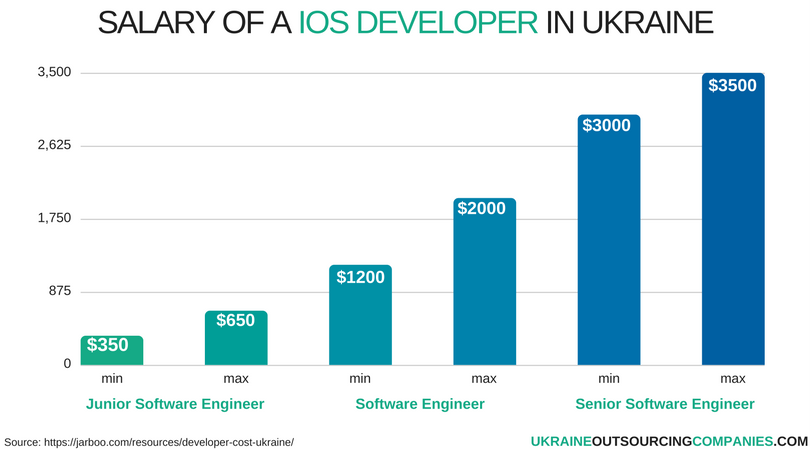 Top 5 Cities for Technologies in Ukraine
Kiev: 47.1%
Kharkiv: 15.7%
Lviv: 10.2%
Dnipropetrovsk: 8.2%
Odessa: 5.2%
Reasons to Hire iOS Developers in Ukraine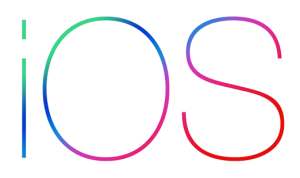 Here are some of the iOS outsourcing benefits you get with UA developers.
Test, recruit and interview candidates based on client's requirements
Maintain a great recruitment database
Deal with all tax and legal requirements for developers in Ukraine
Ensure real-time communication between client and employees
Ensure real-time collaboration
Employ team leaders in managing the project and developer tasks
Supply offices with needed infrastructure and facilities
Note: Whenever you need iOS outsourcing, there are numerous choices online. Today, there is huge demand when it comes to iOS developers. Investing resources and time in learning about iOS development will be your best step in order to have a lucrative career in the near future.
Learn more about an iOS developer Ukraine today!