Technology is constantly moving forward. Every day fascinating new things are being developed, improving our lives and smoothing the process of web development. However, it can be difficult to keep up. We have compiled this list of new web development technologies to make you more aware of what is out there. This will help you to be more up to date when you look for a web developer or an IT outsourcing companies.
Thoughts about Web Development
Colin Flynn observes that the concepts behind web development are often not too complicated, but the vocabulary is. Hence, if you're planning on hiring a web developer, it's a good idea to pick up a little bit of vocabulary. A list like this helps you to acclimate to the terminology involved and become more comfortable with it. That helps you to communicate with your web developer and you'll make it to the list of outsourcing companies quicker.
Latest Web Development Technologies
Here are five new and interesting web development tools that are making waves in the community.
Preprocessors for CSS: CSS preprocessors help manage large CSS sheets that involve thousands of lines of code. When you have that much code, it becomes very difficult to wrangle even though CSS is a relatively simple medium. What a preprocessor does is allows you to write shortcuts into the program and then it automatically turns them into web-readable CSS. This cuts down on time taken and makes it easier for the developer to manage their numerous style sheets. SASS, Less, Stylus, and Myth are good preprocessors coming into their own now.
Template engines: A template engine is somewhat like a CSS preprocessor in that it involves the management of multiple pages. However, instead of CSS, it involves HTML. HTML is extremely useful as a framework for web development, but handling a number of pages at one time is unwieldy. This is especially true because components are somewhat repetitive: header, sidebar, and footer are going to be similar for each page. A template engine allows you to make changes that apply to, for example, every single sidebar you're working with. That way, you don't have to change every one manually. Kit, Jade, and Handlebars are three popular examples.
Task runners: Task runners take over all the repetitive aspects of website building. Things like compilation and unit testing are extremely dull, repetitive tasks that can easily be done with automation. With a task runner, all you have to do is make the runner execute the command and it is done for you. Usually, a task runner will come equipped with a large number of commands so that you don't have to write your own. If you need to, however, customization is usually available. Two examples of this are Grunt and Gulp.
Synchronized testing: Websites can look extremely different depending upon which browser or device you're using them in. The process of testing various devices and browsers is an extremely inefficient one, requiring you to go piece by piece. However, with a synchronizon ed tester, the process is much simpler. If you, for instance, click on one device, you click in all of them, thus streamlining your process. Ghostlab and a plugin for the abovementioned Grunt, BrowserSync, are two tools which allow you to do this.
Development toolkits: Toolkits are just what they sound like: a type of software that contains multiple tools. This allows you to build the code from the ground up in one place, instead of having to transfer it. Codekit is a particularly good example of a development toolkit. LESS, Sass, Kit, Jade, Siml, Uglify, Bower, and more are all examples of what you can get in this single toolkit.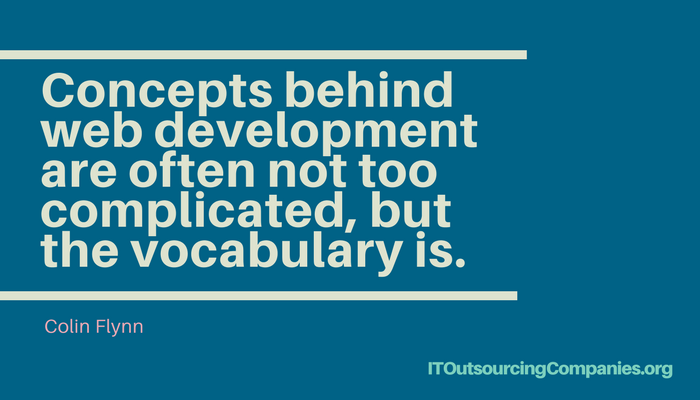 Final Word on Web Development Technology
New technology is great, but remember, a tool is only as good as the person who uses it. Therefore, when you go looking for a web developer, don't just look for someone who can use these technologies. Look also for someone who has good, professional service. Always screen your developers carefully before hiring with methods such as test to ensure they can produce what you want. That will make you a savvy consumer.
If you want to find out how to get great deals on web development technologies and professionals, remember these tips!